Die Menschen hinter Achtzig20: Auf einen Kaffee mit… Črt – Teil 2
Wir bei Achtzig20 sind anders. Unser Team ist jung, kreativ und so vielfältig wie unsere Projekte. Wir denken um die Ecke – weil jeder eine eigene Geschichte zu erzählen hat. In "Auf einen Kaffee mit…" triffst du wöchentlich auf einen der Menschen hinter Achtzig20. Diesmal blicken wir in den Kopf und das Leben von Črt.
Črt ist Slowene und Software Developer bei Achtzig20 in Ingolstadt. Mitte Januar ist er auf eine mehrmonatige Reise gestartet. Vor seinem Abflug haben wir ihn interviewt. Weil er eine ganze Reihe druckfertiger Geschichten und Gedanken auf Lager hatte, lassen wir ihn hier gleich zweifach zu Wort kommen. Natürlich auf Englisch, denn so spricht Črt überwiegend mit uns.
Im zweiten Teil des Interviews erzählt Črt von seiner Jugend in Slowenien, von Herzensprojekten, Handwerk und Beharrlichkeit. Er verrät, was Stress mit seiner Bank zu tun hat und warum wir uns beim Vergleich von Kulturen mehr auf die Gemeinsamkeiten als auf die Unterschiede konzentrieren sollten. Zu Teil 1 geht's hier.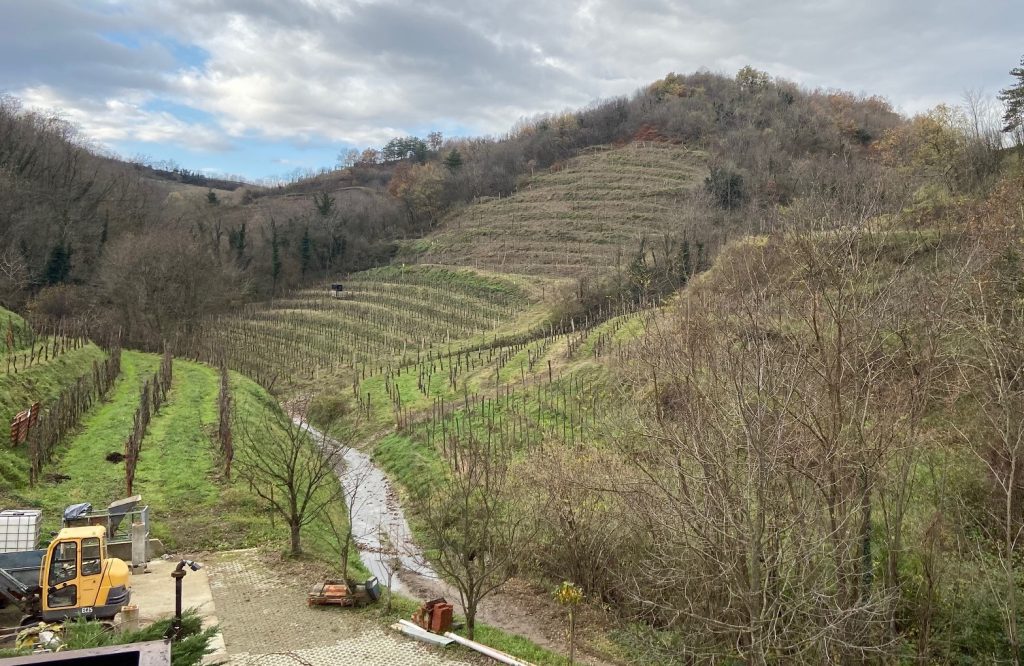 Earlier on in our interview, you told me that you were more of a handyman than an academic.

Why is that?
Črt: I grew up in the West of Slovenia in a rather remote place. My father is a constructor and hobby farmer.
During my whole childhood and youth, we were building something – machines, farming tools or buildings.
I loved to disassemble motor vehicles and put them together again. For more than 18 years, we've reconstructed our cellar. We spent every spare day building it. So, a hands-on approach has been very important for me.

What kind of cellar needs 18 years of reconstruction?
Črt: It is huge and two-layered. It was used as a place to pump water to the frontiers during the First World War. With some difficulties, my father got the permission to remake it. We excavated the cellar, cleaned it and rebuilt the whole structure.
I invited our team to visit this summer. You can join, if you want to!
How is the cellar used today?
Črt: Nowadays my aunt uses it for commercial projects, e.g. to produce juices, sauces and other home-made products. On weekends, tourists come over to get a tour through the cellar.
But this was not my father's original intention. The project was his baby and he did not have a plan for how it should be used afterwards. I know, that's not a business-man-approach. He just built it because he loved the task and activity itself…
Isn't that even better? Doing something not necessarily for the outcome, but because you love the process…?
Črt: Definitely. I think, a project is especially valuable if it brings purpose to you. If it serves you as a get-away project, supports your growth or development.
I don't mean the development of your skills… I am talking about projects that help you to develop as a human being. "Development" means for me, for example, that something makes you happier, and thus it allows you to find your peace earlier. Just like when we finished our cellar. It changed us.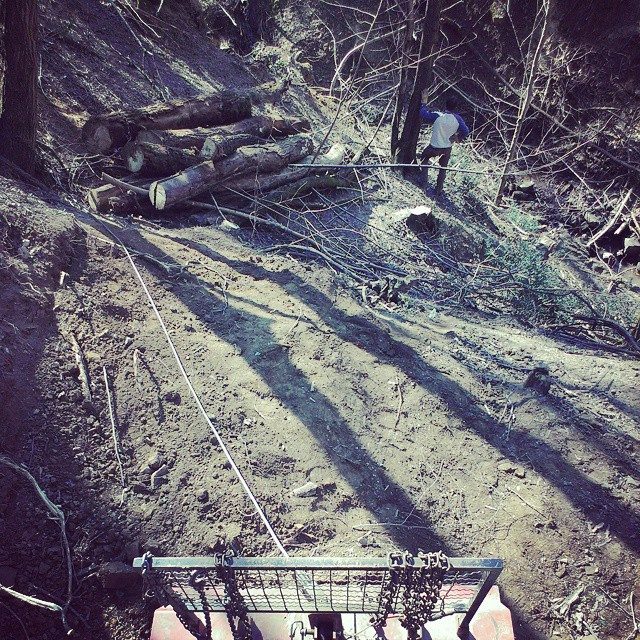 What did it teach you?
Črt: To never back down. When you deal with a task, there are always hardships, stress and challenges.
But if you really decide to do something, you cannot back down. Even if everyone tells you it is going to fail, you still need to keep your head high and push through.
Persistency and bringing most out of everything you do, that's what I learnt from building our cellar.
You previously told me that you love your work and don't mind staying late. Don't you sometimes find it exhausting?
Črt: Of course. My body definitely reacts to pressure. It speeds up. Especially in the IT world your whole existence is manifested in your head. So, you need to step back and ask yourself how you're feeling: Am I feeling good today? Or am I actually feeling bad and not even recognizing it?
You know, I think of it as a bank. You give and take from it, but if you take too much, the bank will no longer give you more – and you're out. If you consistently push over your limits, your body will call it a day. In every stressful situation, no matter if you're better or worse in handling stress, you always take from the bank.
Then obviously you need to keep in mind to give back to your bank.
How can you give back to your bank?
Črt: Do something you really enjoy… like the project we talked about.
Find a task, make time for a hobby, go out, talk to people and socialize. Get a little drunk. It is unfortunate but helps to turn off the thinking process more easily.
Also, every second or third day, I like to sit in quiet for at least half an hour. I try to calm my body, I think about nothing but myself, I vent, I close everything and I kind of meditate.
Or I go climbing. I make music.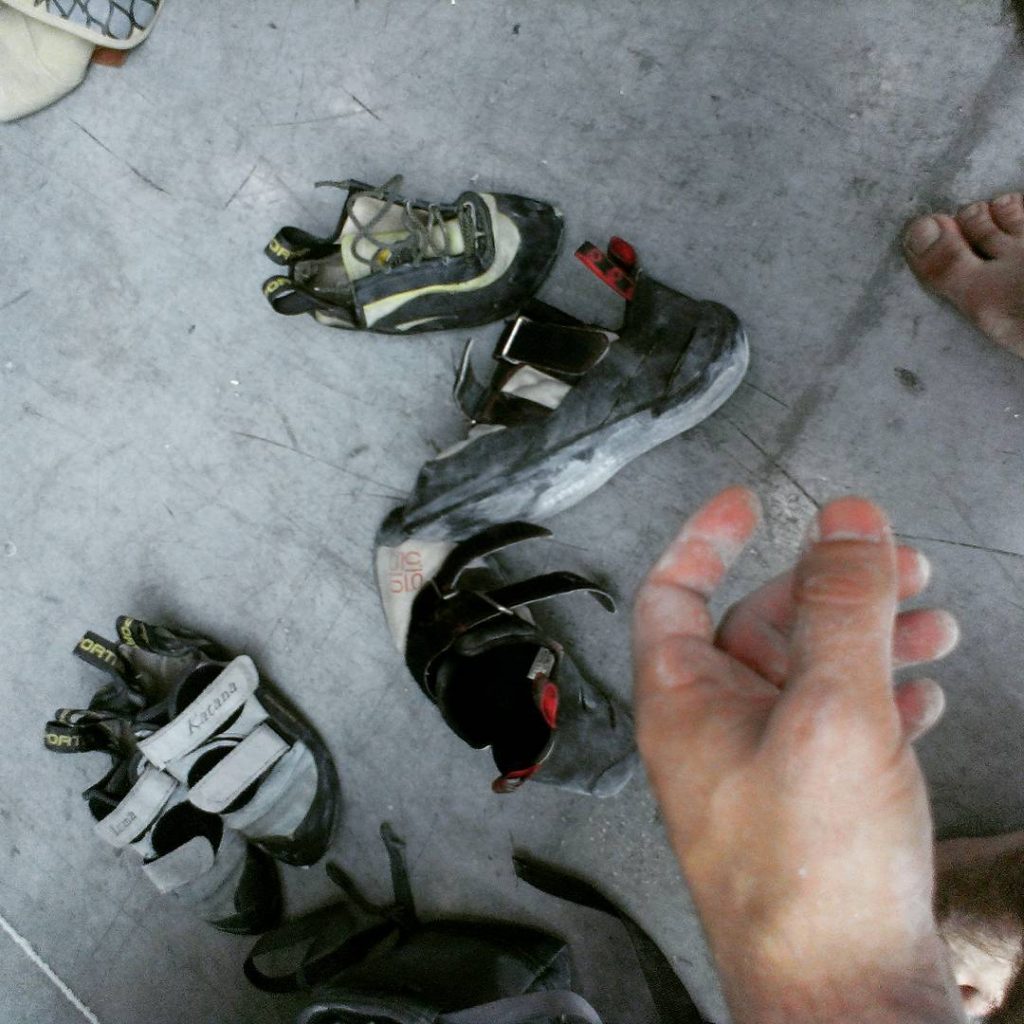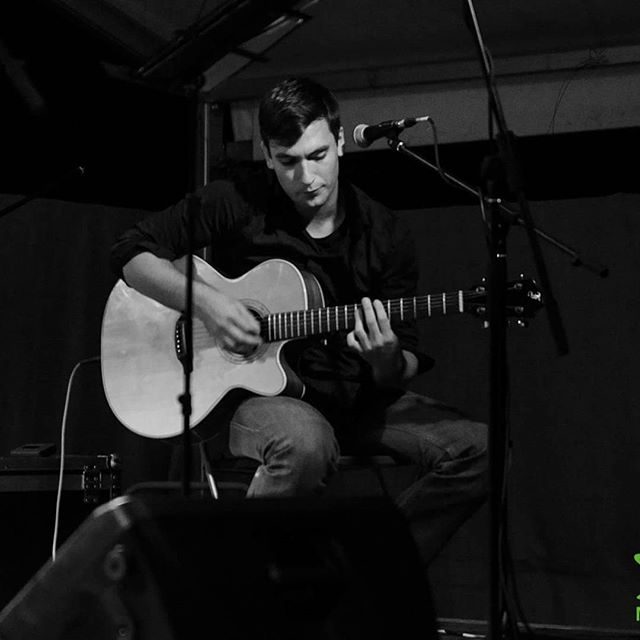 You're a musician?
Črt: Well, that was how I tried to be cool in high school (lacht). I started playing the Cello when I was five, then I switched to the piano, then taught myself to play the guitar. In high school, we started a band where we played rock music.
What differences struck you when you moved to Germany?
Črt: I was surprised by the similarities, not the differences. We Slovenians are sometimes called German Slavics. The culture and behavior are quite similar, I think. We also like to follow rules – perhaps not as crazy as you guys, but we still love them…
You did not notice any differences between Germans and Slovenians?
Črt: Well, there's something I noticed. Where I come from, it is easier to speak with people. I mean, not speaking to people but really speaking with them on a deeper level. I think topics are often very materialistic around here and people rarely talk about personal stuff.
You are quite the contrary, that's true… Is that your personality or your culture?
Črt: Stereotypes exist for a reason, but everyone is different, and you will always meet plenty of people who contradict the stereotype. So, I think it's not necessarily a cultural thing, it has more to do with your attitude.
Letzte Woche philosophierte Črt im ersten Teil des Interviews über Dialekt, Persönlichkeit und Ambivalenz im Lernen von (Programmier-)Sprachen. Er erklärte, warum man im Physikstudium ganz nebenbei auch das Coden lernt, warum er nach Deutschland kam und wie seine Weltreise ablaufen wird.
Willst auch du Teil des Teams werden?
Achtzig20 ist mehr als eine klassische Unternehmensberatung. Wir sind ein junges und innovatives Team, das zusammenhält und anpackt. Hier findest du unsere aktuellen Stellenausschreibungen.