Die Menschen hinter Achtzig20: Auf einen Kaffee mit… Črt – Teil 1
Wir bei Achtzig20 sind anders. Unser Team ist jung, kreativ und so vielfältig wie unsere Projekte. Wir denken um die Ecke – weil jeder eine eigene Geschichte zu erzählen hat. In "Auf einen Kaffee mit…" triffst du wöchentlich auf einen der Menschen hinter Achtzig20. Diesmal blicken wir in den Kopf und das Leben von Črt.
Črt ist Slowene und Software Developer bei Achtzig20 in Ingolstadt. Mitte Januar ist er auf eine mehrmonatige Reise gestartet. Vor seinem Abflug haben wir ihn interviewt. Weil er eine ganze Reihe druckfertiger Geschichten und Gedanken auf Lager hatte, lassen wir ihn hier gleich zweifach zu Wort kommen. Natürlich auf Englisch, denn so spricht Črt überwiegend mit uns.
Im ersten Teil des Interviews philosophiert Črt über Dialekt, Persönlichkeit und Ambivalenz im Lernen von (Programmier-)Sprachen. Er erklärt, warum man im Physikstudium ganz nebenbei auch das Coden lernt, warum er nach Deutschland kam und blieb und wie seine Weltreise ablaufen wird.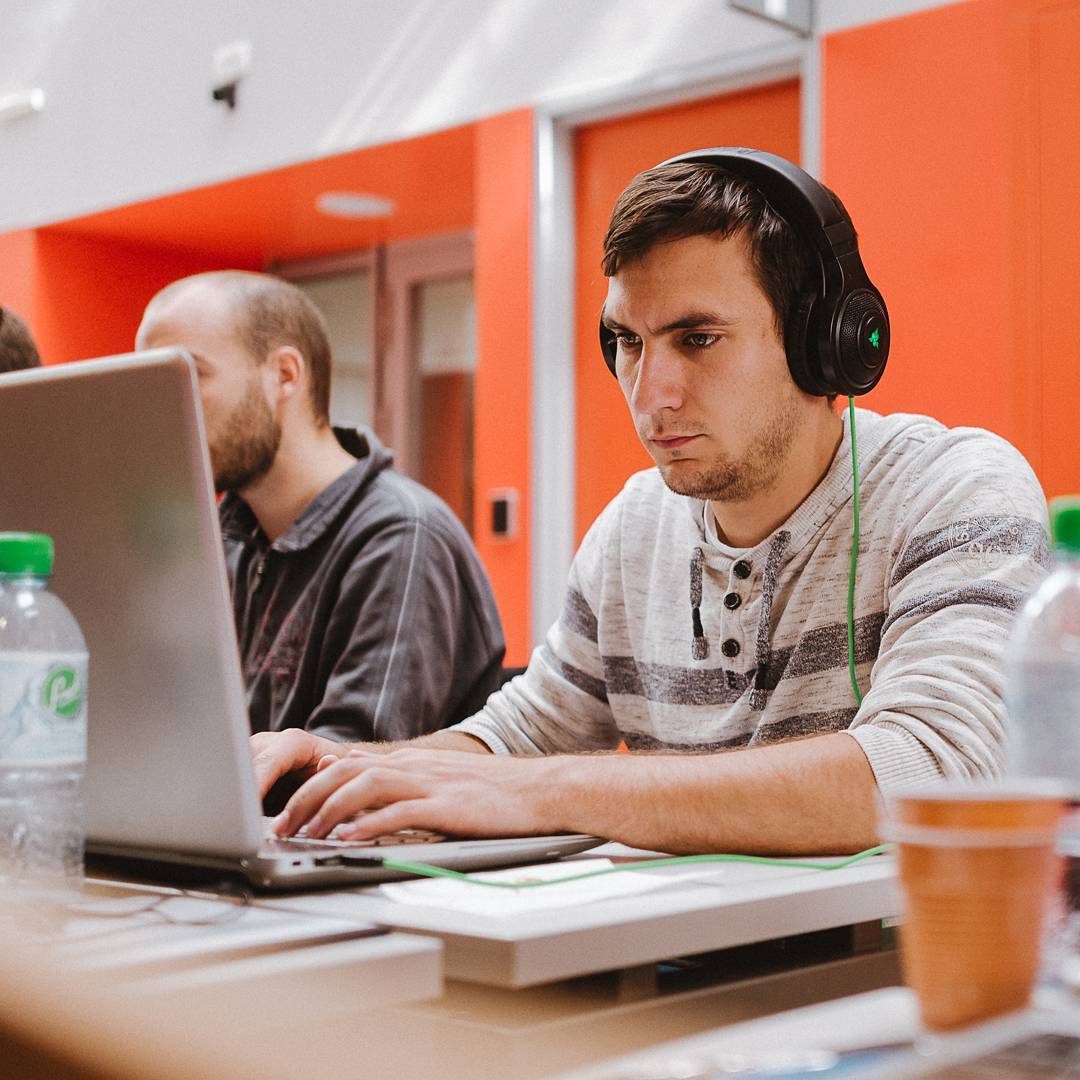 When we talk about diversity at Achtzig20, you seem to have a lot to contribute.
Črt (lacht laut): So I'm the exotic Slavic?
Are you?
Črt: I guess in Ingolstadt I'm already exotic because I'm an IT guy while the majority has a focus on economy or management.
Whenever there are any IT problems, there's always "the IT guy" who knows – well, who not really "knows" but who knows how to use Google.
For real?
Črt: I mean it's like: "Hey, my computer doesn't work. Can you fix it?" – "Uh, well… I can google it… as you can probably do, too…" (lacht)
But apart from that, the measure of exotic is subjective. I think I'm a normal guy like everybody else who likes to work and enjoys new challenges.
That means you truly enjoy working?
Črt: Yeah, that's one of my problems (lacht). If a project is cool, I don't mind staying late. That's something I do for pleasure, not just as a necessity.
What do you like about it?
Črt: The challenge. If there is something I cannot do straight away, it means that there is something I need to learn. That's what I love. I get bored when I can do something easily and without thinking.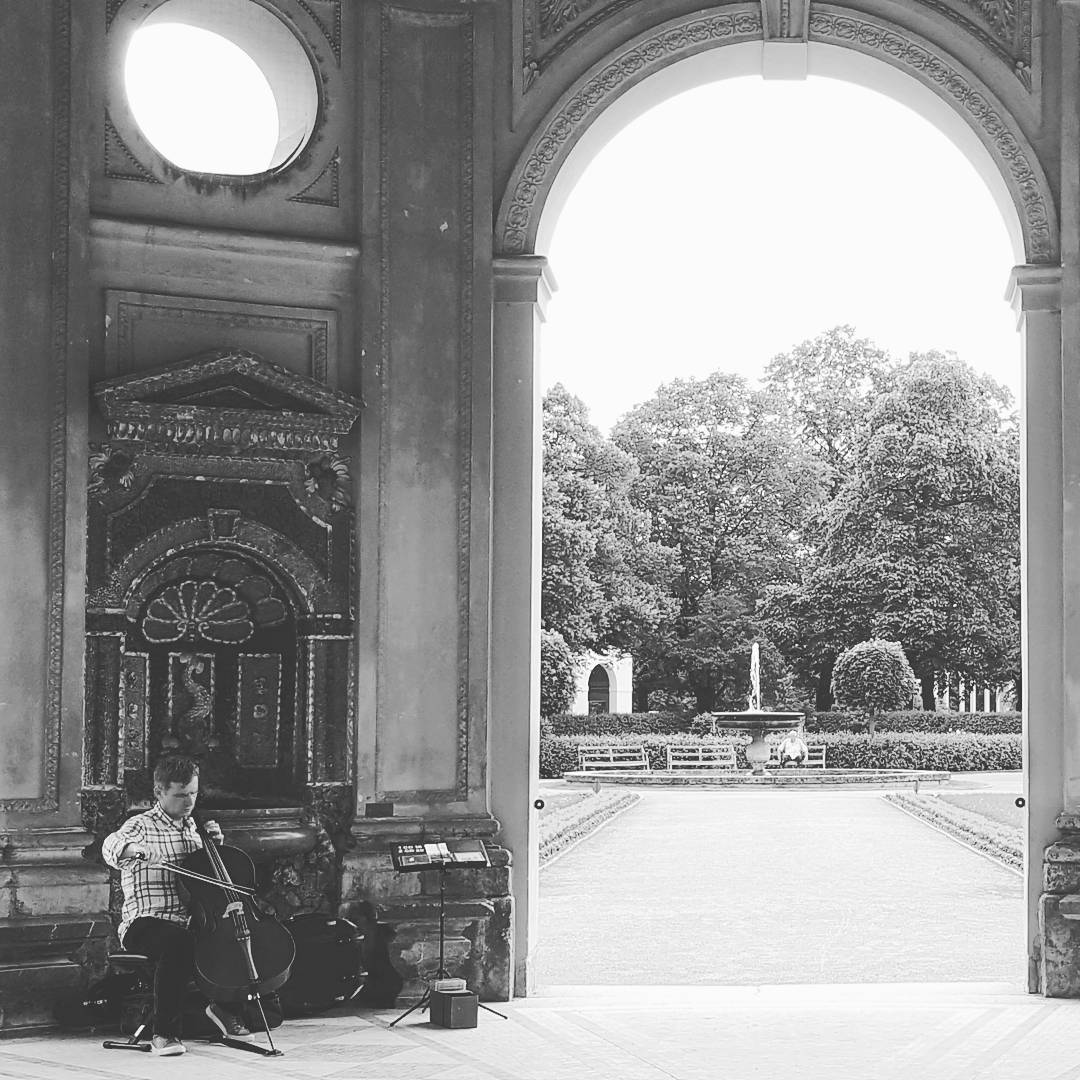 What exactly do you do at Achtzig20?
Črt: I take care of the software development for our largest automotive customer, mostly. I also give trainings for data analysis, machine learning, implementation of algorithms and theory.
How did you end up in Germany?
Črt: I did my bachelor's and master's degree in Physics at the university of Ljubljana. I had an offer for my PhD there.But I am more of a handyman than an academic. So, after my Erasmus in Germany, I decided to stay.
You studied Physics? So… did you learn programming by yourself?
Črt: No one finishes Physics or Math without coding.
I remember the first homework I was given: "You need to return this task in a week. You will need some programming, we hope you know how to do it."
The first task did not yet require a deep knowledge of coding. So, it was a soft start, like when learning a language. You start with "hello", then you continuously extend your vocabulary and gain fluency.
Besides from that, how does programming compare with learning a language?
Črt: It is comparable, but programming is a different resort. When you learn a language, you want other people to understand what you mean, how you feel, or what they should do.
Only this last part is what programming does. You use it to express your ideas on how stuff should work.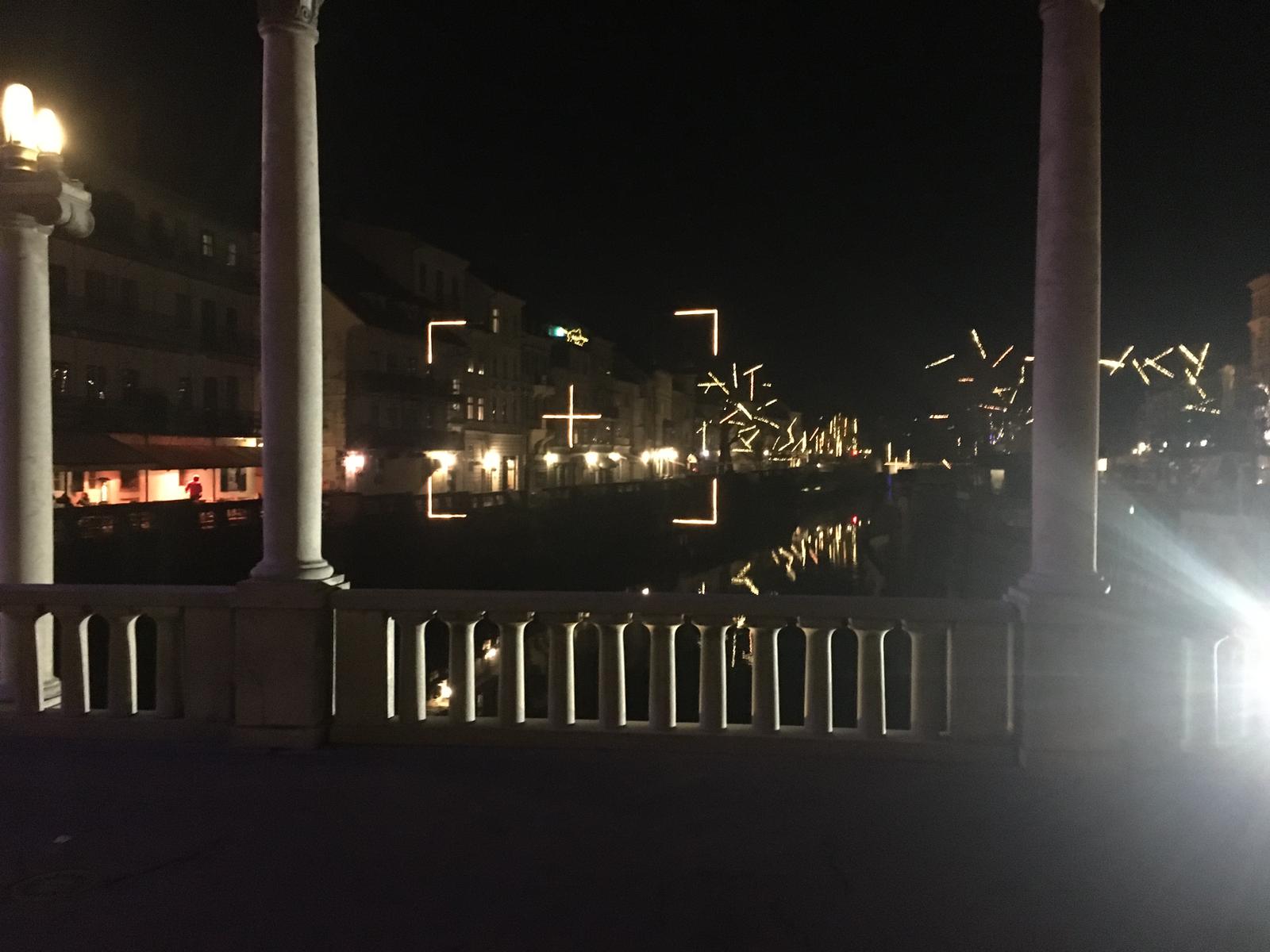 But language is ambiguous. One word can have several meanings… and there are many ways to say the same thing.
Črt: Programming is dependable. 2+1 will always be 2+1. That's where your structured thinking displays: If you can think in a very structured way, you will be able to make the program do whatever you want.
If you're rather all over the place – which I am sometimes – then it will do things you might not want it to do.
Does that mean your personality or dialect will be projected into your programming?
Črt: Good practice does not allow you to have a strong dialect. Just like in Standard English, you write code in a similar way according to certain standards. That makes it easy for everyone to read. If you speak crazy hardcore Scottish English, others will only understand half of it and have no clue about the rest.
But when it comes to the assembly of your whole program, there are many solutions and you choose your own. It is like in any language: The words are given, but how you put them together reflects you as a person.
Why have you decided to work for Achtzig20?
Črt: A combination of factors. Firstly, the team. There are many cool people I like to spend time with. Also, I need trust when I work. I want to feel like I am not just a number. And I need some free space so that I can bring my own ideas to life – and to the board.
For instance, you had the idea of opening an Achtzig20 office in Ljubljana…
Črt: Exactly. The plan is to set up a group of IT people working for us in Slovenia and then start acquiring projects in this area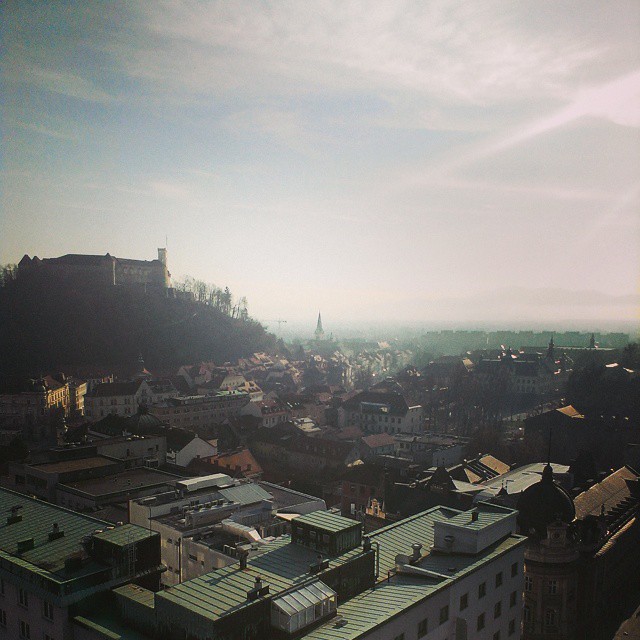 Will you move back to Slovenia with the new office opening?
Črt: No, not yet. I still have a lot of ideas, clients and projects I want to support here.
And this year, I'll be travelling a lot anyway…
Yes! In January, you'll leave Ingolstadt to travel the world, right?
Črt: Some part of the world, at least! I will take a few weeks of vacation, then afterwards I will work remotely. I'll start in South East Asia with Thailand, Malaysia, Indonesia… then I will travel the West Coast of Australia, New Zealand, and hopefully take some cargo ships for island hopping until I land on the other side of the Pacific.
Nächste Woche berichtet Črt im zweiten Teil des Interviews von seiner Jugend in Slowenien, von Herzensprojekten, Handwerk und Beharrlichkeit. Er verrät, was Stress mit seiner Bank zu tun hat und warum wir uns beim Vergleich von Kulturen mehr auf die Gemeinsamkeiten als auf die Unterschiede konzentrieren sollten.
Wir suchen EntwicklerInnen, BeraterInnen, GrafikerInnen und TexterInnen!
Achtzig20 ist mehr als eine klassische Unternehmensberatung. Wir sind ein junges und innovatives Team, das zusammenhält und anpackt. Willst du Teil von Achtzig20 werden? Hier findest du unsere aktuellen Stellenausschreibungen.